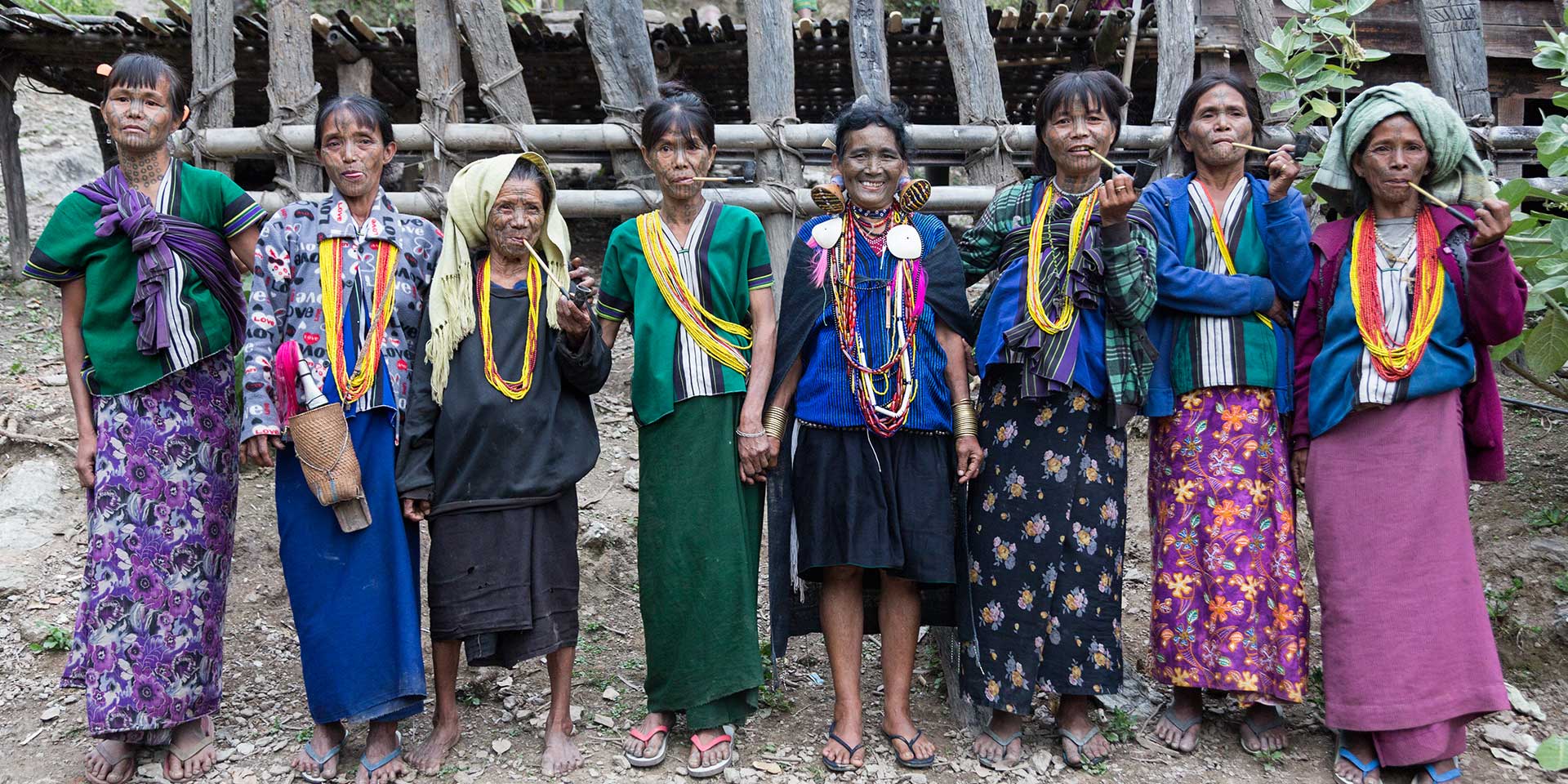 Deep in the remote hills of the Chin State, tribes of tattooed women inhabit villages. I started on the six-hour journey from Bagan to find them.
Visiting this far-flung corner of Myanmar is like traveling back in time, but it's very apparent that society is changing rapidly. As Chin State is becoming more connected to the rest of Myanmar, local tradition is dying.
The Chin people are known for their animist ways of life. Though the communities still incorporate animist traditions, most have converted to Christianity and Buddhism in recent times.
But the most peculiar aspect of The Chin is that no women under forty possess the facial tattoos they've become known for. In fact, most are over 70 years old. The government had banned the practice in the 1970s and now it isn't performed. My mission was to document the last of the remaining tribeswomen with these magnificent designs drawn on their faces.
My guide explained the eight facial tattoo patterns of the Chin. I would see six of them during my time in the villages of Kanpalet and Mindat: the Yin Du, U-Pu, Nga-Ya, Dai, M'Kuum and Muun. I had seen one other – the Lay Thu – on a visit to some Chin villages in Rakhine State a few years earlier.
History of this fascinating tradition comes in two forms. Many of the people I spoke with said the women began tattooing their faces as a way of becoming 'ugly' to the neighboring Burmese king to avoid being kidnapped; others say they were tattooed to identify their tribes in the event they were kidnapped by rivals.
The disagreement on the reasons behind this tradition only added to the mystery.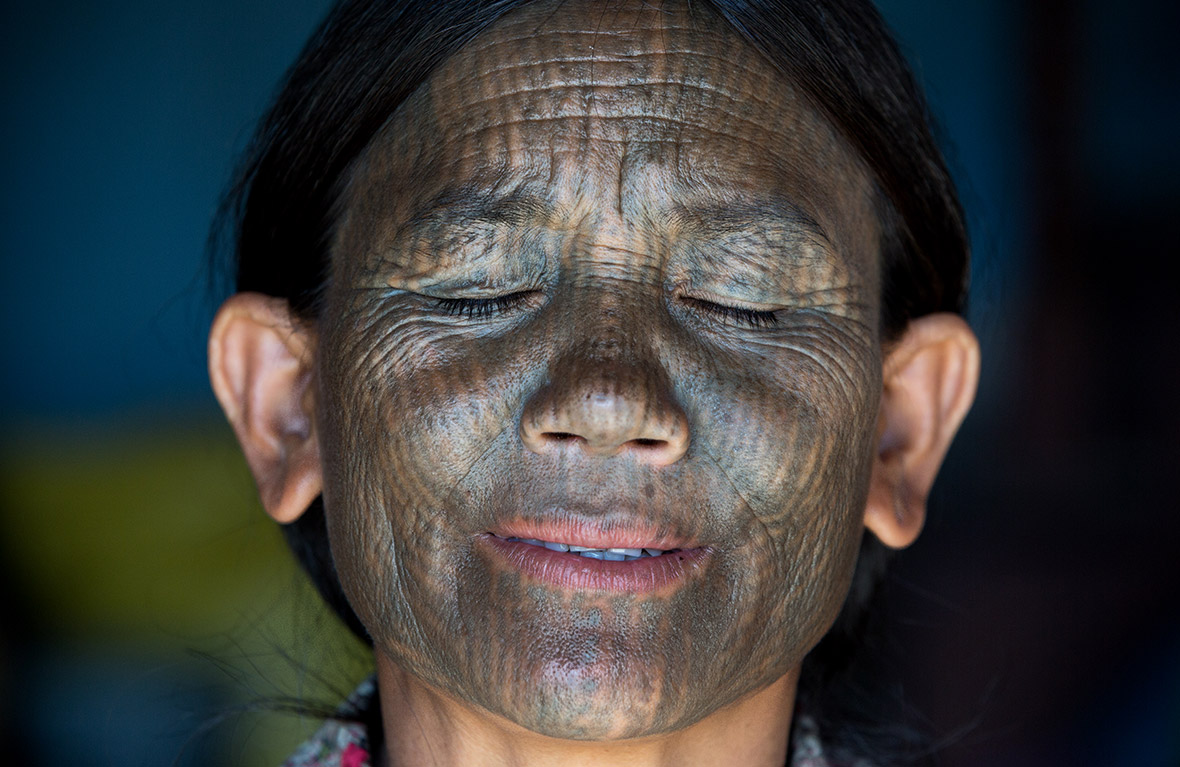 Six hours went by quickly. We traveled through different climates, starting in Bagan's desert-like flatlands, shuffling through verdant crop fields until finally ascending into the mountains, where the temperature is cold enough to see your breath.
I arrived in the small town of Kanpalet in the early afternoon and was eager to meet with the Chin women whom I had heard so much about. We stopped for lunch, and a friendly Yin-Du Chin woman chatted with us while we ate. Her face was covered with the distinct vertical lines for which the Yin-Du Chin are known for. Her story was interesting; she explained that she'd been tattooed when she was only 12 years old, and that tattooing her eyelids hurt the most.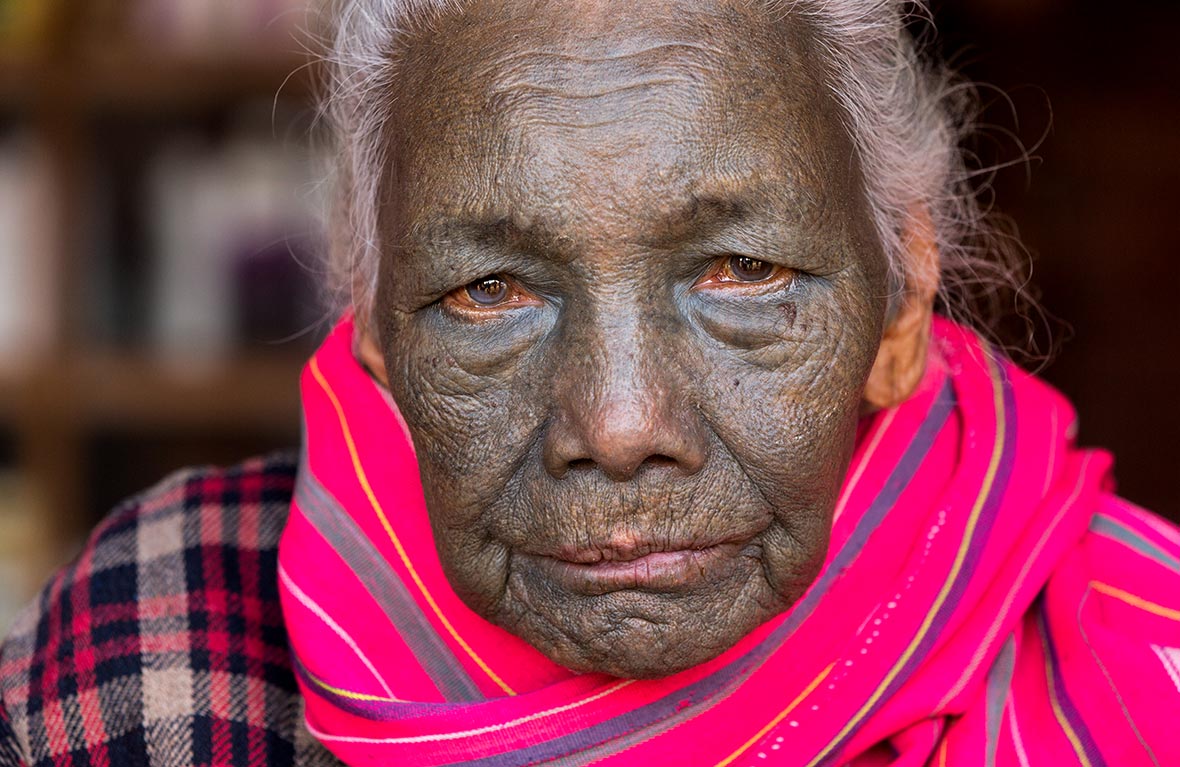 Next, we met an 86-year-old U-Pu Chin woman named Pa Late, whose entire face was tattooed in black ink. I learned that the U-Pu are the most rare of the Chin tribes, and they usually hail from an area far from Kanpalet. We asked the woman how many of her friends with tattooed faces were still alive, and she replied, "No one, I am alone now." I had been in Kanpalet for less than an hour and it was already apparent that I was seeing the last generation of the tattooed Chin women.
It was then that I realized the gravitas of the situation: In 25 years there would be nothing but photographs of these people.
Further down the road we visited a 70-year-old woman who invited us into her home. She told us she started having her face tattooed at age 13, but that the process took five years to complete as it was so painful; she too agreed that tattooing the eyelids were the worst part of the process.
She told us she'd had 11 kids, but only eight of them remain alive – a stark reminder of how life is still difficult for the Chin people. This woman's story wasn't all bad, she has two sons living in the United States and one of her daughters had been elected into the NLD political party. She proudly showed us a photo hanging on her wall of the time she met Aung San Suu Kyi.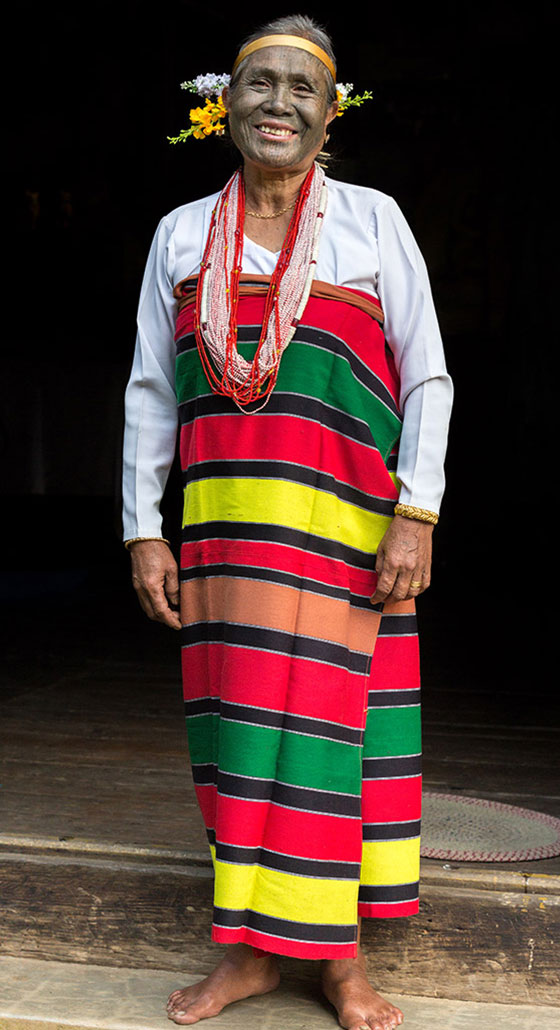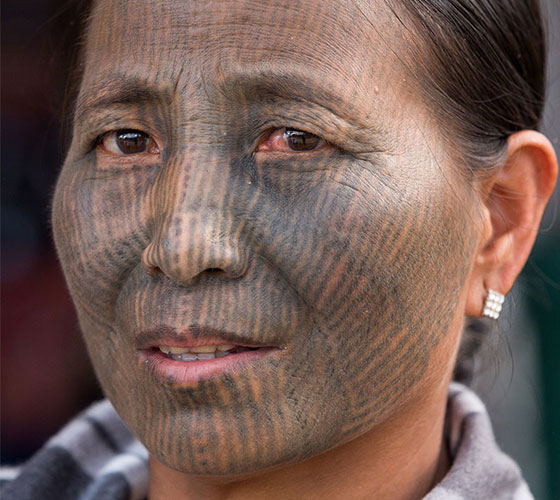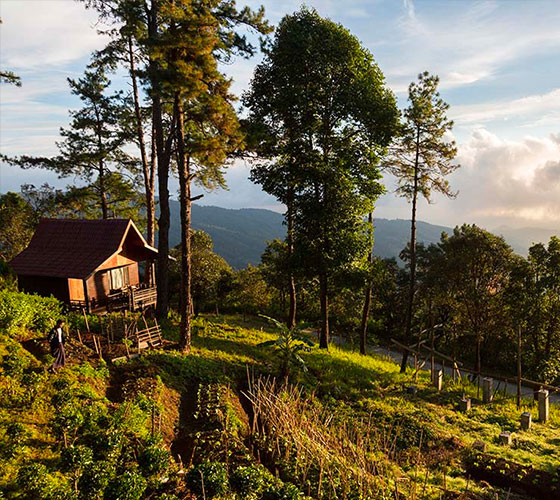 The sun was hanging low in the sky, signaling the beginning of our journey up the steep mountain road to our guesthouse, the Pine Wood Villa Resort. At an altitude of 6,000 feet, the nights were cold and dry and the power cuts out at 9:30 on the dot.
Early the next morning, we headed to a village named Kan Thar Yon, home of the Nga-Ya Chin.
Over a boiling pot of traditional food, we chatted with a family about the shift in taste of the village.  Inside the boiling pot was corn, beans, bean leaves and pumpkin, but the woman cooking told us through our translator, "These days we usually prefer to eat rice and curry instead of our traditional food."
And when the conversation turned to clothes, she admitted they preferred the convenience of Burmese-style, ready-made clothes over.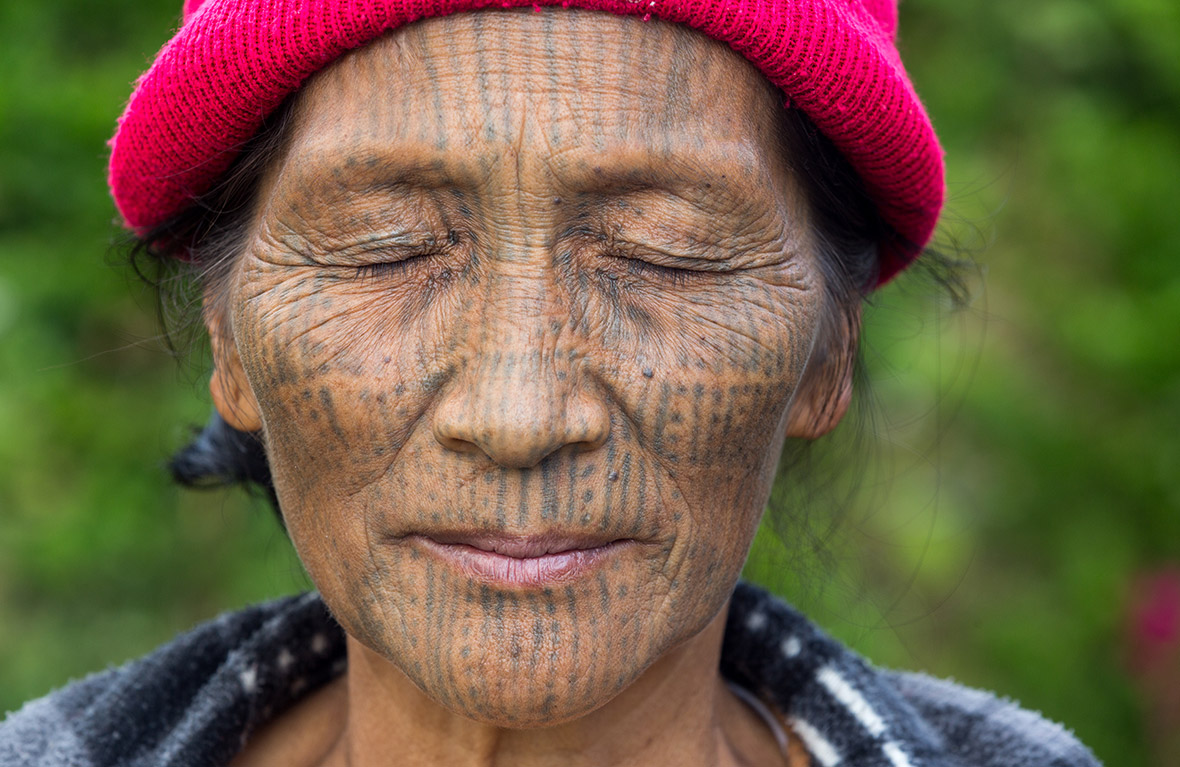 When we spoke to the grandmother of the family, she remarked, "In my time, every girl had to make facial tattoos as it was the rule. I am not ashamed of my tattoos, but nowadays the new generation doesn't want to make them anymore. In my time all the men loved the women with the facial tattoos, but now no more." Unlike the others, this woman was dressed in colorful traditional clothing. I admired her facial tattoos, which were typical of the Nga-Ya tribe: They consisted of a mix of vertical lines and dots all over, including – of course – on the eyelids.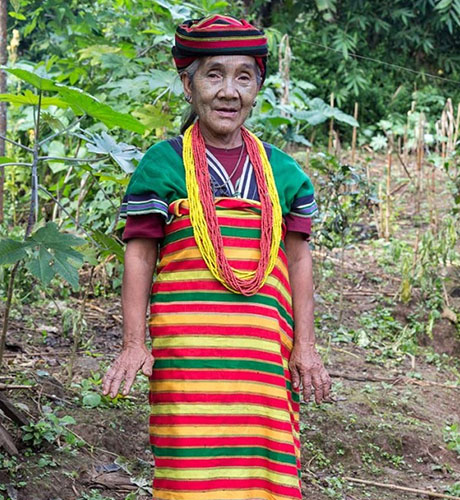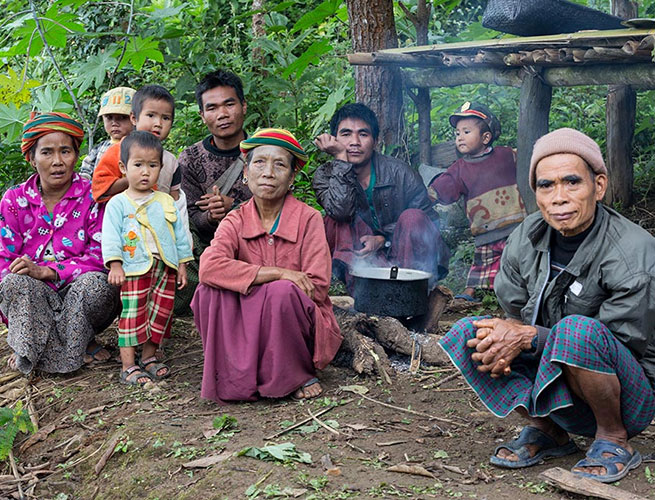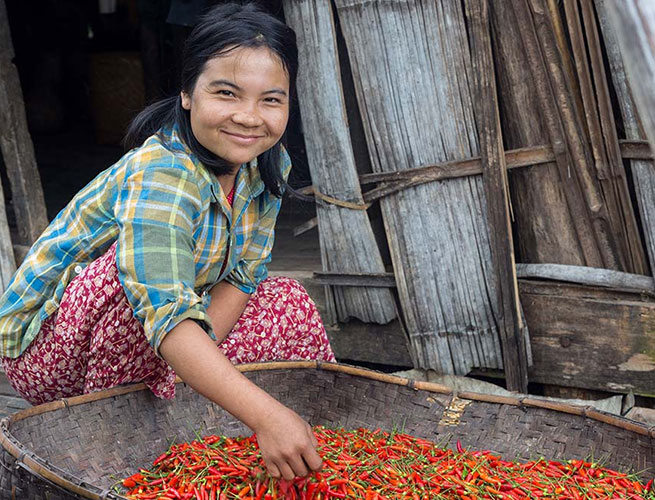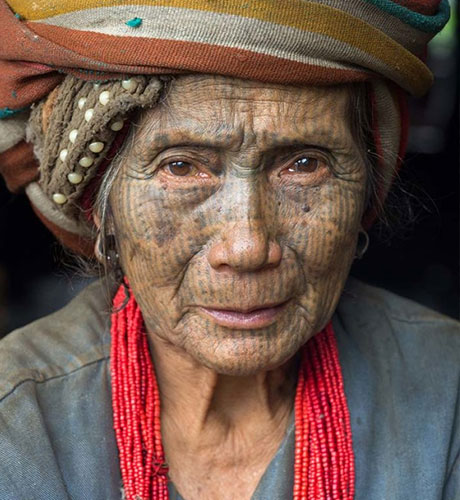 We asked her husband, a former village chief, about the military government and what he thought about the NLD winning the recent election. He spoke with a candidness that would have been impossible even a year or two earlier: "Before 1988, military troops were in the area, and when we saw the soldiers we were very afraid and ran away.  But by 1998 we were familiar with them as they came often.
I expect that with the NLD there will be more development here, and I want the whole country to be for everyone, for all tribes, all people to be in the same position; if one is poor, everyone has to be poor."
We continued walking through the village past a Baptist church, and met an elderly couple in their home. Their story further underlined how the fast-moving times weren't actually improving life for everyone. They told us that things were difficult for them these days as no one took care of them, though they'd had 10 kids, they'd already lost four. Another reminder of how erratic life in in the Chin inhabited hills can be.
Back in town again, we visited the home of a Dai Chin woman named Shwe Mana, who demonstrated the increasingly rare skill of nose flute playing.
Before retiring for the night, we took the road past our guesthouse and onwards two hours to the summit of Mount Victoria, the highest mountain in Chin State. The majestic crag sits at a whopping 10,500 feet. The weather at the top can be unforgiving compared to the warm and hazy sea level landscape below. The price of admission for gorgeous views is an onslaught of heavy, cold winds, but the view is unparalleled.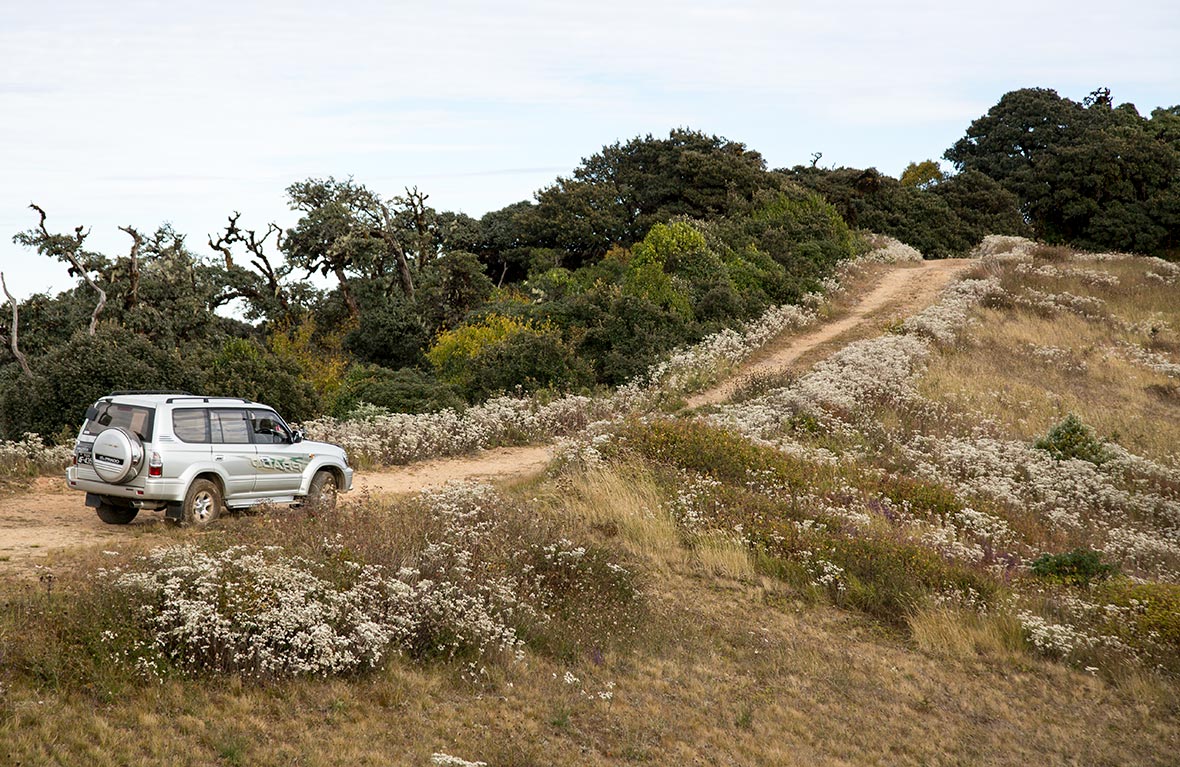 At 7.30am the following morning we set our sights on Mindat, a three-hour drive through the rolling hills of southern Chin State. Mindat is home to two of the most interesting Chin tribes, the M'kuum and the Muun, each with very distinctive facial tattoo patterns and customs.
The M'kuum women sport a spotted tattoo pattern in lines on their foreheads and chins; the Muun have distinctive letter "B" patterns on their faces and an animist tree pattern on their foreheads. Some Muun also have circles tattooed on their necks, which are apparently particularly painful to undergo.
We arrived in the hilly town and visited the home of an 88-year-old M'kuum woman named Yaw Shen, one of the few remaining nose flute players in the region. This jovial woman is a minor celebrity, and I had seen photos of her on the Internet prior to my trip.
She was dressed in colorful traditional clothing and accessories, most notably a pair of ostentatious yellow earrings. After a few minutes of playing we interviewed her, aided by her daughter who was able to translate her tribal dialect into Burmese.
Yaw Shen told us that she started playing nose flute when she was 15 years old, adding, "I only play the flute when I remember someone that has passed away, such as my husband. It makes me sad when tourists come and I play for them, but I'm also proud at the same time to show them my tradition." She went on to tell us she has tried to teach the younger generation how to play nose flute, but they couldn't do it. Another poignant reminder that in time this tradition too will die out.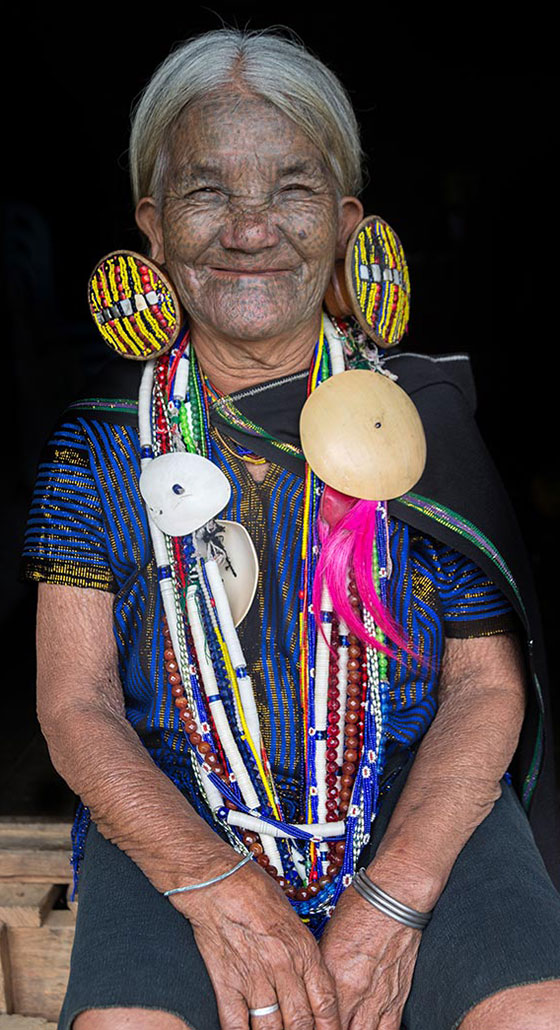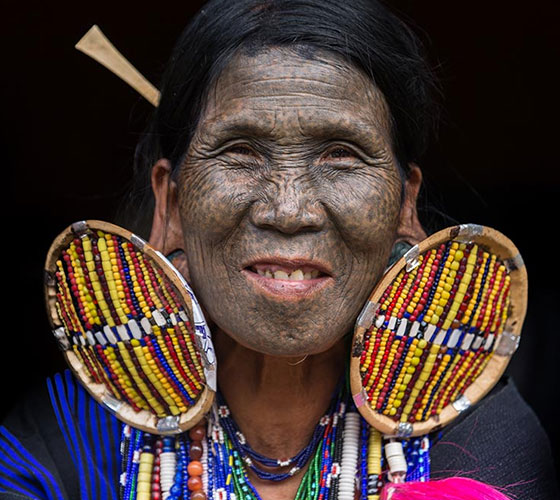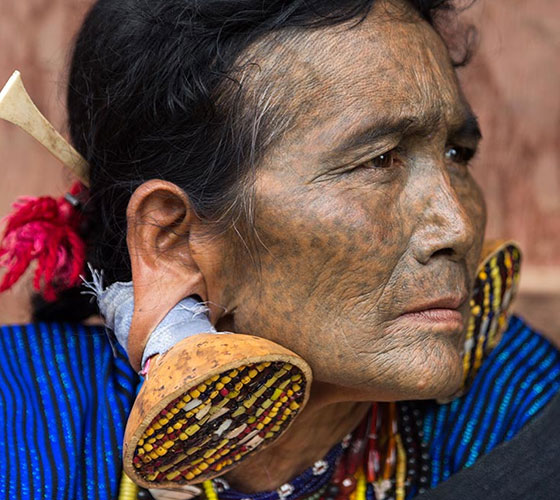 We then chatted with one of her friends, who was also dressed in a very distinctive traditional outfit. When asked about her religion she replied, "When I was a child my family was animist. But one day after I got very sick, a priest prayed for me and I got better, so we became Christian."
We were getting on so well that we invited her to join us for the rest of the day. Delighted, she promptly climbed in the front seat of our 4×4.
I joked that I would bring her back to Bangkok with me. She invited us to visit one of her friends in town, whose appearance was one of the most iconic on our trip thanks to her unusually large earrings, elaborate outfit, and – naturally – traditionally tattooed face.  We inquired as to whether she would ever sell her earrings and she replied, "Most of the ladies here have sold their earrings to people from Thailand already and no one makes them anymore.  If I do sell them, I want 100,000 kyats ($100) for the pair. But I won't sell them."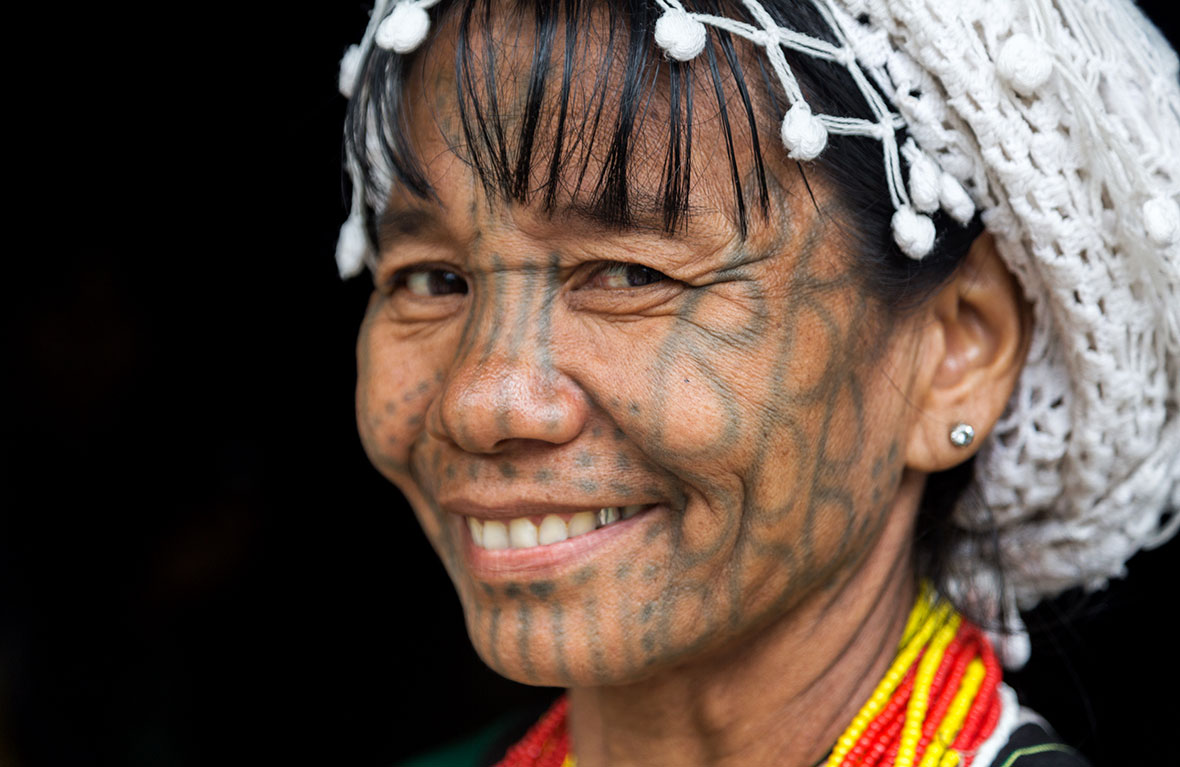 Next, we set off on a drive to the Chi Chaung River, where we could see a dirt track snaking its way up the mountains in the distance.
It was here that we had to abandon our 4×4 and hop on the back of a motorbike for a hair-raising 45-minute ride to Kyar Daw village on a trail where one wrong move meant plunging nearly 5,000 feet down into a valley. Though it sounds terrifying – and at times it was – this ended up being a highlight of the trip for me.
Before we hit the trail, though, I asked my driver, who was using a walking stick, how he hurt his leg; his answer ? "Motorbike accident."   That didn't didn't make me feel particularly comfortable before setting off!
When we arrived, the entire village of Kyar Daw was waiting to greet us, the men and women dressed in traditional garb. The men were getting loose by downing millet wine from buffalo horns, and of course I was keen to accept their invitation to join in.
The village shaman performed a ceremony using an egg to tell our fortune, specifically whether we would visit the village again someday; the protracted answer was "yes".
The shaman heated the egg over a fire, spit millet wine onto it, blew out the inside of the egg and carved lines into the shell with his knife. The whole ceremony was very confusing to me, but it was fascinating to watch all the same.
Next, a village elder grabbed a rooster and sacrificed it in our honor by strangling it to death in a rather savage process that took at least five minutes and involved applying pressure to the rooster's neck while spewing millet wine into its face.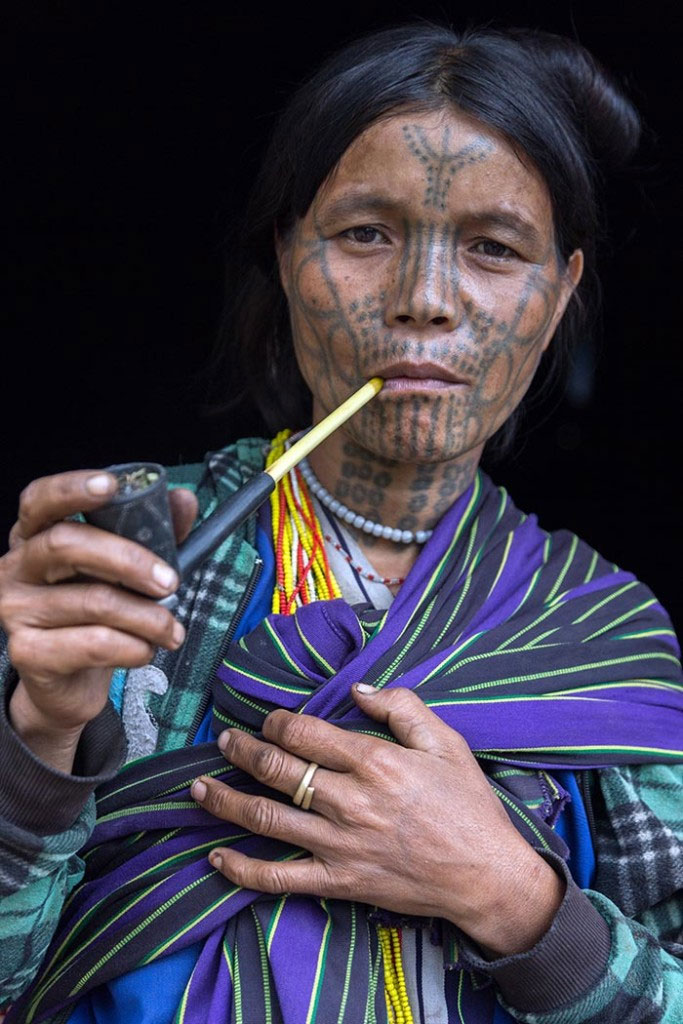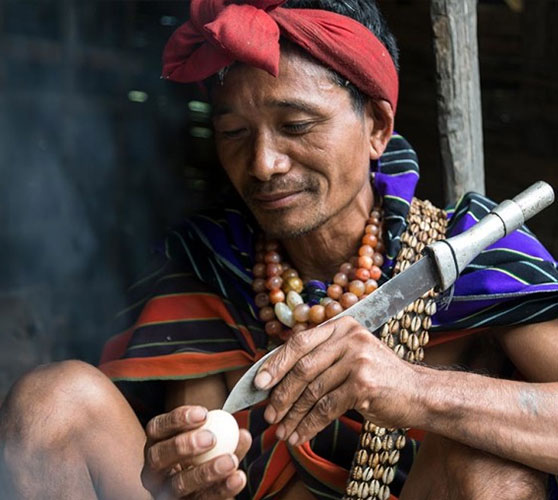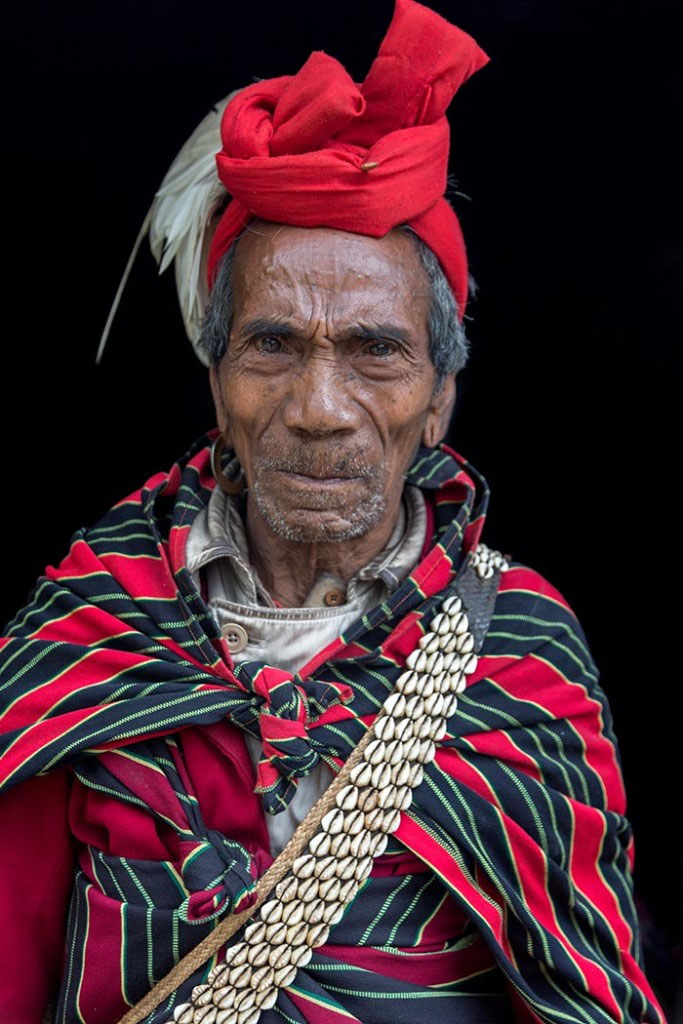 When the sacrifice was complete, musicians started playing instruments that sounded very similar to Gamelans from Indonesia, and the men performed a variety of dances for us including very impressive solo knife fighting routines.
After the dances, and a round of photos with all the villagers, it was time to head back to Mindat on the treacherous trail before darkness would make the journey impossible.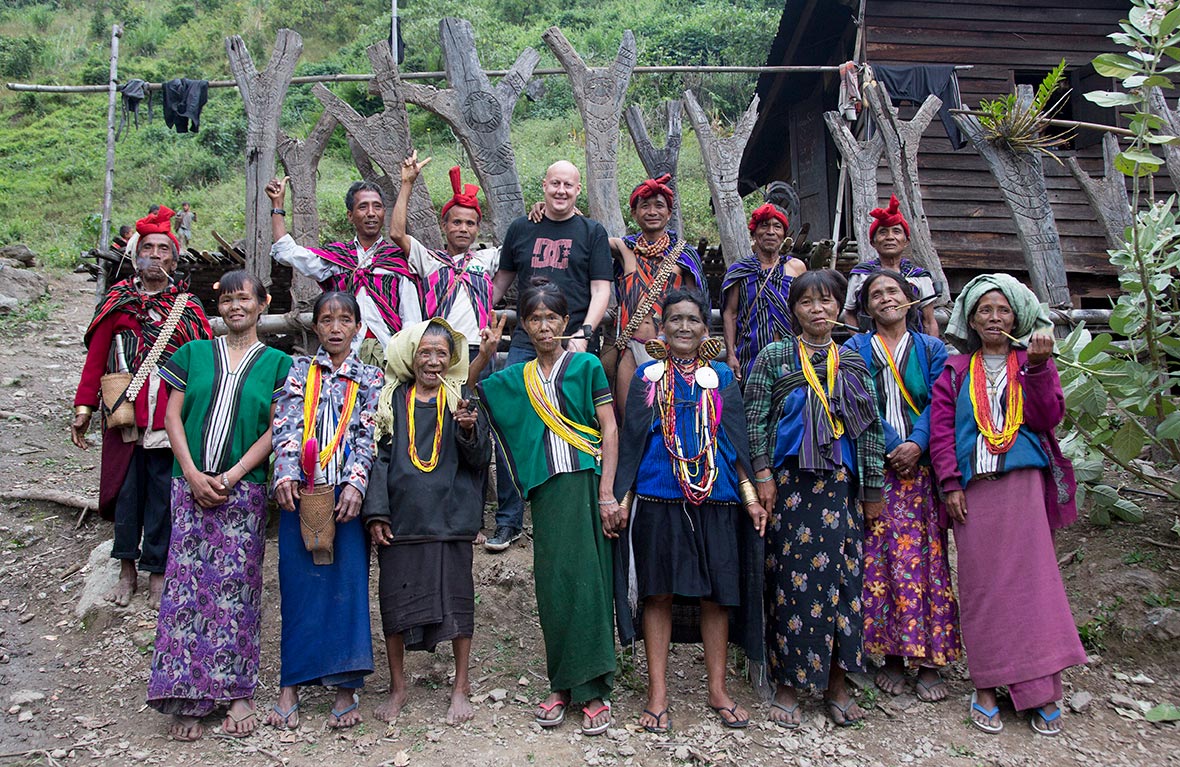 The next day, we spent a little more time with the tattooed Chin women before starting the journey back to Bagan and, ultimately, home. The departure was bittersweet; while the developments in Chin State are beginning to unite the country, it seems to me there's not much room for the age-old traditions or even those who preserve them.
I was glad to have had the chance to see them while I still could.